Press release
Woman jailed after providing false statement to Court
The Court of Appeal has quashed Lisa Sudale's original sentence today and replaced it with 18 months imprisonment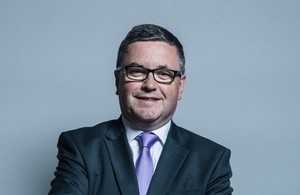 A 35 year old Derbyshire woman who provided a false alibi for her boyfriend has now been jailed following intervention from the Solicitor General Robert Buckland QC MP.
Lisa Sudale was convicted of perverting the course of justice after telling police officers investigating a £39,000 armed robbery of a Birmingham jewellery shop that she had been with her boyfriend at the time of the offence. Her jail term was originally suspended until a Court of Appeal hearing overturned it under the Unduly Lenient Sentence scheme. She has now been sentenced to 18 months in prison.
Sudale gave police a false statement after her boyfriend was accused of being armed with a shotgun and robbing and assaulting a 70 year old jeweller. She claimed the two had spent the entire day at together at her home in Swadlincote. Evidence later contradicted her story when it emerged she had phoned her boyfriend at the same time they had apparently been together. Hotel records also indicated her boyfriend had been staying elsewhere.
Following the successful appeal, the Solicitor General said:
This was a clear case where someone lied to the police to help someone else get away with a serious violent crime. Perverting the course of justice undercuts public confidence in our courts and damages trust in the system. A prison term sends a clear message that we will act to protect the judicial process from those who seek to undermine it and I am pleased the offender has been given an immediate custodial sentence.
Published 17 November 2017