News story
Woman charged in people smuggling investigation
A 40-year-old woman living in London has been charged with conspiracy to facilitate illegal immigration.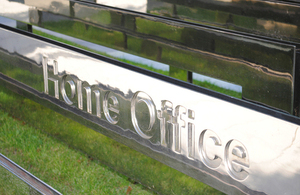 This follows more than thirty arrests in Paris, Prague, Berlin, Munich and Budapest and London by law enforcement bodies including the UK Border Agency.
This was part of a major European investigation targeting a group suspected of smuggling illegal immigrants into the South East of England.
International organised crime
'We believe that we have disrupted a significant international organised criminal network, which aimed to assist people to enter and stay in the UK illegally,' said Andy Cummins, head of the UK Border Agency's South East region, immigration crime team.
'Working with the police and other law enforcement partners at home and abroad we are determined to tackle the organised criminals who prey on vulnerable immigrants, and take action against those who break the law.'
 
Anyone with information about immigration crime should contact Crimestoppers on 0800 555 111 or visit the UK Border Agency website where anonymity can be assured.
Published 9 February 2011