World news story
Witness Magna Carta in Singapore
Missed the Magna Carta exhibition in Singapore? View the replica at the Li Ka Shing Library at Singapore Management University.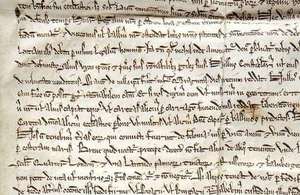 To celebrate the 800th anniversary of Magna Carta and the 50th anniversary of Singapore's independence Hereford Cathedral's 1217 version of Magna Carta, one of only 4 such copies surviving, was on display to the public at an exhibition titled '800 years of Magna Carta' from 19 November until 23 November 2015 at the Auditorium, Supreme Court of Singapore.
This was possible thanks to the kind support of Hereford Cathedral, host venue the Supreme Court of Singapore, Global Magna Carta Tour Sponsor British Airways and Singapore Magna Carta Sponsors Clifford Chance and Cavenagh Law LLP.
The Supreme Court had also arranged its own exhibition.
In addition, Hereford Cathedral's Magna Carta was accompanied in Singapore by the only surviving copy of the 1215 King's Writ, a letter from King John to local authorities announcing the issuing of Magna Carta.
The Magna Carta exhibition continues at the Li Ka Shing Library at Singapore Management University. This exhibition features the replica of the 1217 Magna Carta and 1215 King's Writ and some of the displays from the former Magna Carta exhibition at the Supreme Court.
Magna Carta At SMU's Li Ka Shing Library
Venue: Li Ka Shing Library, Level 2 (near Reserves area), 70 Stamford Road, Singapore 178901
Time: 1 pm to 5 pm, Monday to Saturday
Date: Tuesday 8 Dec 2015 to Friday 8 Jan, 2016
More information available here
About Magna Carta & #MagnaCartaTour
Magna Carta was an attempted truce in the year 1215 between 'bad' King John of England and leading figures, the Barons, who had rebelled against his unjust and arbitrary rule. Although it was filled with many detailed matters of concern to the Barons, it helped to develop the rule of law by establishing that everyone, including the king, was subject to the law.
Magna Carta's issuing and reissuing by successive kings helped to develop parliamentary democracy, and Magna Carta has developed as a symbol of freedom, equality before the law, equal treatment and equal rights for all, inspiring for example the constitution of the United State of America and the Universal Declaration of Human Rights. It is a foundation for Common Law systems, which include the UK, Singapore and many other countries.
Rule of law has been central to the success of the legal sectors of both the UK and Singapore. Over 40 UK based or linked firms are registered in Singapore and UK judges play an active role in Singapore's International Arbitration Centre and Commercial Courts, while Singapore Court judgments are now referred to in UK Courts.
Magna Carta Competition: #MagnaContest
Thank you! Contest is now closed.
Magna Carta is Latin for 'Great Charter'. If you could issue a Great Charter of your own, what would put in it?
To enter our 'Magna Contest' tell us what rules you would put into your own Great Charter. These could be both serious and humorous. For example:
Everyone must speak to their neighbours at least once a day. In order to increase happiness, good food must be shared. For the benefit of tired eyes, all people to stay in bed an extra hour on Mondays. Selected entries will receive two cinema tickets to watch the new Star Wars Film, Star Wars The Force Awakens, which was filmed in the UK.
Public Talks on Magna Carta
Date: 9 November 2015
Timing: 6.00pm-7.30pm
Venue: Moot Court*
NUS Faculty of Law (Bukit Timah campus)
469G, Bukit Timah Road
Singapore 259776
*Next to The Summit Cafeteria
Admission: Free
Date: 11 November 2015
Timing: 7:00 to 8:30 pm (registration begins at 6:30 pm)
Venue: Mochtar Riady Auditorium
Singapore Management University
Level 5, Administration Building
81 Victoria Street
Singapore 188065
Admission: Free
Replicas of the Magna Carta will be on display at these talks.
Useful links:
Summary Story of the Global Tour
History of Magna Carta and its 800th Anniversary
About Hereford Cathedral's role in the Magna Carta and 800th Anniversary Global Tour
Prime Minister David Cameron's Speech for the 800th Anniversary of Magna Carta
Follow the #MagnaCartaTour on:
Our thanks to: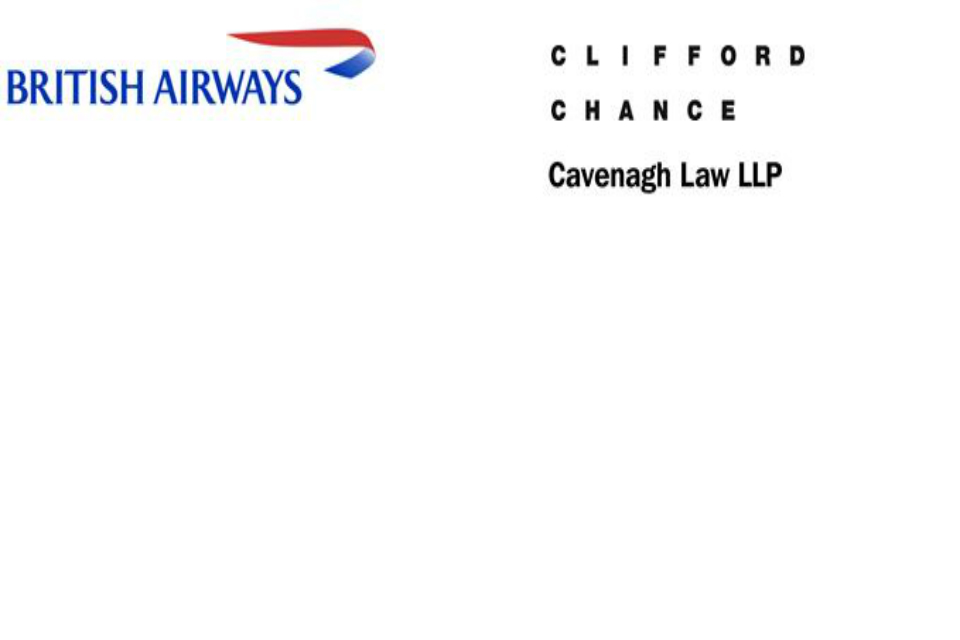 Published 3 November 2015