Win Clean - Say No to Doping campaign launches
Hugh Robertson joins leading sporting figures to launch new anti-doping programme.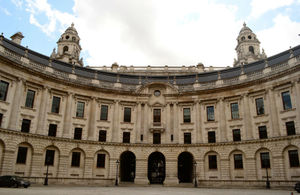 Launched earlier today in Trafalgar Square, Win Clean is a new anti-doping programme aimed at international athletes competing in the UK.
With a clear focus on London 2012, the campaign draws on established WADA and UK Anti-Doping education programmes to alert athletes coming to the UK for next year's Games of their rights and responsibilities surrounding anti-doping.
Widespead support
Athlete support has been extensive, including endorsements from Ben Ainslie and Paula Radcliffe as well as Olympic and Paralympic hopefuls Rachel Morris, Samson Oni and Stephanie Twell who attended this morning's launch event and signed the Win Clean board.
Zero tolerance
Speaking at the launch, Sport and the Olympics Minister Hugh Robertson said: "Every country and every athlete has a responsibility to help us prevent doping ahead of, and during next year's Olympic and Paralympic Games. In the UK we have adopted an intelligence-lead approach to tackling doping with sophisticated strategies, techniques and education programmes in place. Win Clean underlines that there is a zero tolerance approach in this country."
Further information
Published 11 October 2011