News story
Win business support for satellite navigation and remote sensing ideas!
The UK Space Agency is supporting the Copernicus Masters competition and European Satellite Navigation Competition (ESNC) with £25,000 of funding.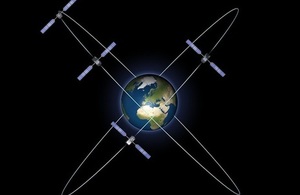 The increased investment in this year's competitions will be used by the Satellite Applications Catapult to offer a special topic prize for the Copernicus competition on transport and logistics, and technical support and business development advice for applicants to both competitions.
The growth of the downstream sector is crucial to achieving the ambitious growth targets that the UK space sector has set itself through the Innovation and Growth Strategy. The UK Space Agency's increased support to innovation competitions such as Copernicus and ENSC will drive the development of new ideas and business opportunities that use space technology in navigation and remote sensing and will help identify the support and opportunities needed to take ideas to market.
European Satellite Navigation Competition (ESNC)
ENSC is open to anybody with an idea which utilises satellite navigation technology, be it for position, time, navigation or any other application, including iPhone, iPad and Android apps. The UK leg of ENSC is open from 1 April 2014 to 30 June 2014. More information can be found on the Satellite Applications Catapult website.
Copernicus Masters
Since 2011, the annual Copernicus Masters competition has awarded prizes to the best projects and business ideas involving commercial applications based on Earth observation data. The competition will run from 15 April to 13 July 2014. More information will be announced soon on the Copernicus Masters website.
Published 3 April 2014