News story
Willetts welcomes crew of space shuttle Atlantis to Portsmouth Historic Dockyards
Minister for Universities and Science David Willetts welcomed NASA astronauts to the UK this weekend as they touched down for a two-week nationwide tour to inspire school children about space and science.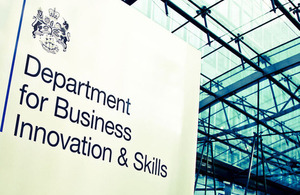 The NASA Atlantis Shuttle crew of STS-132 Mission, Commander Ken Ham and his crew Garrett Reisman, Steve Bowen, Tony Antonelli, Michael Good and British-born Piers Sellers, arrived in Portsmouth where they carried out a number of public activities and events.
Only a few short weeks ago in May, the crew had undertaken a 12 day mission to the International Space Station to deliver an integrated cargo carrier and a Russian built mini research module and to carry out maintenance work during three space walks.
While out in space, the astronauts shot a 20-minute film which premiered at a public lecture they presented at Action Stations in Portsmouth Historic Dockyard on Sunday night.
Minister for Universities and Science David Willetts, who attended the crew's lecture, said:
"Space may be the final frontier but it is often the starting point for inspiring young people to study science, engineering and maths at school. They are our next generation of scientists who are vital to the UK's future. That's why I'm delighted to welcome personally the Atlantis crew to our shores on their mission to engage UK children in STEM subjects and encourage them all to reach for the stars."
After Portsmouth, the crew move onto Cardiff, Durham, Newcastle and London for the rest of the tour.
Published 27 June 2010