News story
Widening participation statistics released
New statistical release from ONS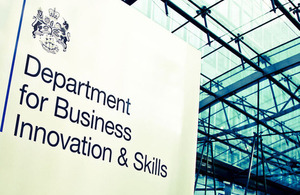 Widening Participation in Higher Education: Analysis of progression rates for young people in England by free school meal receipt and school type
New statistics show that a greater proportion of students receiving free school meal went on to university between 2005/06 and 2008/09.
The gap between the progression rates of those receiving and not receiving free school meals was 18 per cent in 2008/09.
Commenting on the statistics, Universities and Science Minister David Willetts said:
"These figures show how far we have to go to ensure that young people with the ability to go onto Higher Education have the opportunity to do so. While the progress to widen participation at our universities is welcome, more progress is needed - particularly at the most selective institutions. That is why we have expected universities to put more ambitious outreach programmes in place for 2012 - and they will be reviewed annually for the first time.
"Our reforms ensure there are no financial barriers in the way of bright young people from the most disadvantaged backgrounds attending university. There are no upfront fees, more financial support while studying, as well as a more generous package of scholarships and fee waivers."
Notes to editors:
These statistics are being published as part of the social mobility strategy, Opening Doors, Breaking Down Barriers (April 2011), and replace the previous Full-Time Young Participation by Socio-Economic Class (FYPSEC) measure.
Published 10 August 2011