New measures to bring down the number and cost of whiplash claims have been announced today.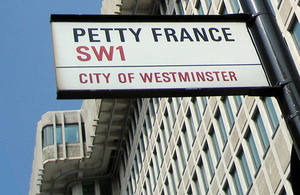 Action has been taken after figures showed there had been a 60% rise in personal injury claims related to road accidents since 2006, despite vehicles becoming safer and a 20% reduction in the number of reported accidents over the same period.  
There were more than half a million whiplash claims last year - and insurers estimate they add £90 a year to the average motor insurance policy.
The consultation proposes:
Creating new independent medical panels to improve diagnosis of whiplash injuries. This will ensure that genuine claims can still go ahead, but exaggerated, misrepresented or fraudulent claims are robustly challenged.
Options to allow more whiplash cases to be challenged in the small claims court - to change the current position where it can be cheaper for insurance companies to accept questionable claims than to contest them.
Justice Secretary Chris Grayling said:
"We are proposing action to support effective whiplash diagnosis by medical experts and to simplify procedures which will help bring speculative or fraudulent claims before a judge - so genuine claims can still be settled but fraudsters are left in no doubt there will be no more easy paydays."
Published 11 December 2012