Press release
What's on the menu for British ESA astronaut Tim Peake?
UK Space Agency reveals winners of the Great British Space Dinner.
During his 6 month mission to the ISS, British ESA astronaut Tim Peake will be tucking into a unique British-inspired menu, thanks to the creative input of UK students who have won the UK Space Agency's 'Great British Space Dinner' competition.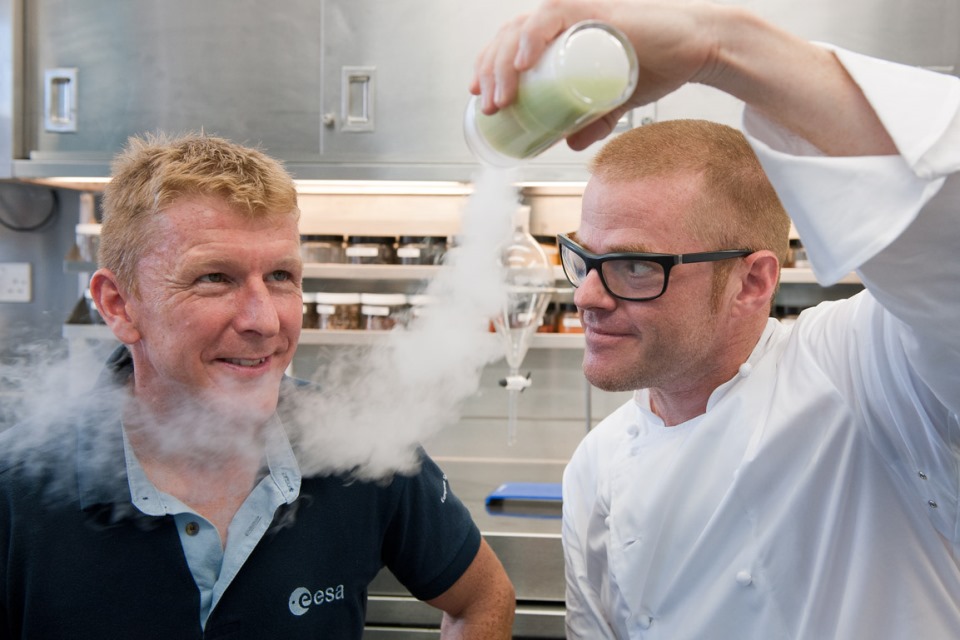 Tim's special menu for the ISS will be inspired by:
The 'Rocket Lolly' menu by KFSPACEGIRLS
This mouth-watering three-course meal in a lolly consists of tomato and basil soup, a spicy mackerel curry and an Eton mess. The KFSPACEGIRLS are Ellie Hiscock, Katie Perry, Nafissa Khan, Mia Tinnion and Suzi Peacock. They are pupils at Emmanuel College, Gateshead.
Chloe Cockshull's 'Nova Tiffin Capsule'
Chloe's Anglo-Indian meal of spicy fusion food and a delicious rhubarb and custard dessert is designed to be taken into space in a tiffin carrier. Chloe is from the Nova Hreod Academy in Swindon.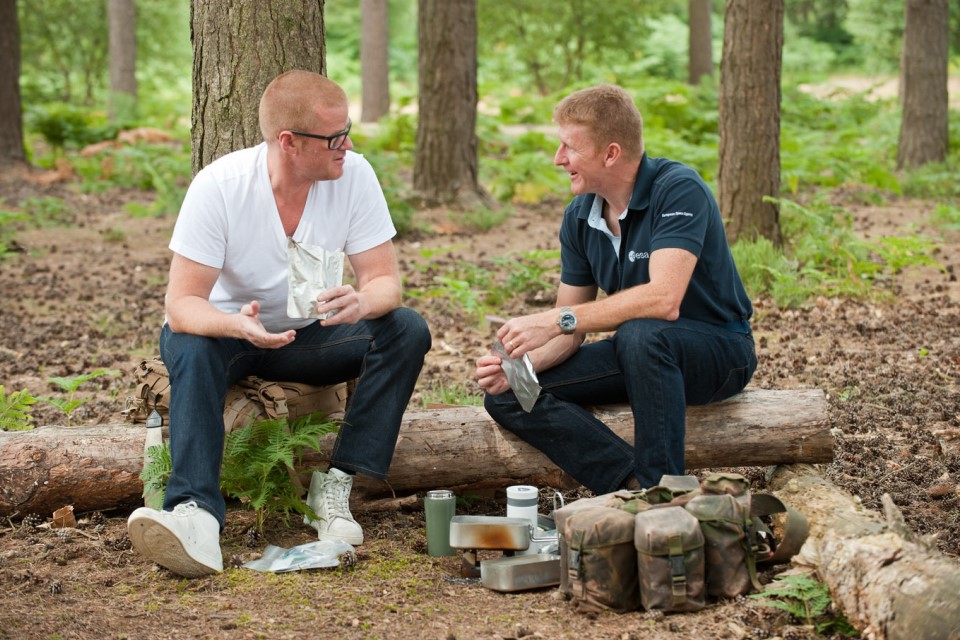 The 'Space Fuel' menu by Astro Foodies
Astro Foodies designed a delicious three-course meal consisting of soup in a shell of brown bread, a Sunday roast in a helmet-shaped pie and a dessert of bite-sized treats in the shape of planets. The Astro Foodies team is made up of Aminah Hussan, Nilum Khaliq and Iram Frooqui. They are pupils at Plashet School in East Ham.
The 'Big Breakfast Launch' by Archie Luckett
Archie's savoury and scrumptious menu of a full English breakfast is in the guise of a big square burger. Archie is a pupil at Abberley Parochial V.C. Primary School in Worcestershire.
'Space Menu' by Joseph Drennan
Joseph invented a cosmic menu of tomato and rocket soup, best of British beef stew with asteroid dumplings and a chocolate mousse with space dust. Joseph is a pupil at Wray Common Primary School in Reigate.
The winning menu ideas were selected yesterday by Tim and award winning chef Heston Blumenthal. They were looking for fun and balanced menus that excited Tim, had an element of Britishness, and the potential to be transformed into a space dinner that could be flown to the ISS. The winners will now be invited to Heston's development kitchens to work with him for the day, developing their ideas further and turning them into real space food that will be launched to the ISS in 2015. The competition winners will also be invited to an event that will include a live link up with Tim during his stay on the ISS.
Tim said:
I'm incredibly impressed with the creative and mouth-watering entries we've received from children all over the UK and I'm really looking forward to enjoying a 'Great British Space Dinner' on board the International Space Station. This British-inspired menu will be a very special link back to planet Earth!
Heston added:
This has been such an amazing experience. The students are incredibly inventive and creative, quite possibly the next great chefs or scientists of tomorrow. I cannot wait to work with them in the Experimental Kitchen and see their final dishes. Tim is undoubtedly in for a treat on his upcoming space mission!
The Great British Space Dinner was open to classes, other groups (such as after-school clubs, Scouts, Guides, etc) and individuals. There were 2 categories, one for primary level children and one for secondary level children.
Children were asked to design a British-inspired meal for Tim to eat in space, taking account of good nutritional principles as well as the constraints of space (such as handling, packaging and preservation).
Images of Heston, Tim and competition winners are available on the UK Space Agency Flickr page.
Published 18 July 2014
Last updated 18 July 2014
+ show all updates
Images added to the story.
First published.