News story
What is freedom to you?
The Deputy Prime Minister wants you to tell the government what laws to keep and which ones to throw away.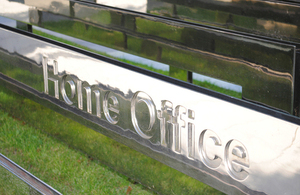 Today, Deputy Prime Minister Nick Clegg has issued a call to arms against pointless regulation and unnecessary bureaucracy, and he wants to know how you want the government to balance the rights of the citizen with the laws of the state.
Your freedom
The new Your Freedom website invites everyone to suggest how the government can restore liberties that have been lost, to decide which unnecessary laws should be repealed, and suggest regulations on businesses that should be stripped away.
Mr Clegg said, 'What I find especially exciting about this project is that, now we have got the ball rolling, the debate is totally out of government's control. Real democracy is unspun - it is the raucous, unscripted conversations that always throw up the best ideas.  So be demanding about your liberty, be insistent about your rights.
'This is about your freedom, and this is your chance to have your say.'
Three questions
Your Freedom asks you to consider three options:
Restoring civil liberties:  Which current laws would you like to remove or change because they restrict your civil liberties?
Cutting business and charity regulations: Which regulations do you think should be removed or changed to make running your business or organisation as simple as possible?
Repealing unnecessary laws: Which offences do you think we should remove or change and why?
How it works
On the website you'll see how you can submit ideas. Once your idea is up, other users of the site will be able to comment on it, and to rate their favourite ideas.
The government departments involved will respond to the most popular workable ideas.
Find out more about how the Home Office is supporting Your Freedom.

Published 30 June 2010