News story
West Midlands gang to spend 50+ more years in jail
16 Birmingham gang members who supplied guns and ammunition to criminals across the country will be spending over 50 more years in prison following a Court of Appeal decision today.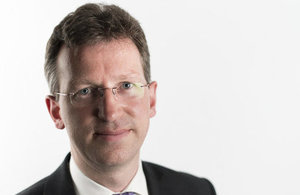 The offenders, who have links to the notorious Burger Bar Boys gang in Birmingham, originally received a range of custodial sentences for offences including the supply of weapons and ammunition. Weapons seized as part of the investigation included several handguns, a sawn-off shotgun, and a MAC 10 machine pistol capable of firing 30 rounds in less than two seconds.
Nosakhere Stephenson, the head of the gang, was originally sentenced to 16 and a half years in prison. The others offenders received sentences ranging from 13 years to 4 years and 4 months.
The Court of Appeal today quashed the original sentences and ordered increased prison terms with a total over 200 years' imprisonment. The sentence of a seventeenth offender was not increased.
The Solicitor General, Robert Buckland QC MP, referred the sentences to the Court of Appeal in December last year and presented the case personally in court. He said:
"This was a professional operation run by an organised gang who conspired to supply lethal weapons and large amounts of ammunition to criminals up and down the country. These weapons fuelled violence on our streets and had a terrible effect on those caught up in it."
"I referred these sentences to the Court of Appeal because of the very serious nature of the offending. I am glad that the Court of Appeal has agreed that these men should spend longer in prison."
Detective Chief Superintendent Kenny Bell, from West Midlands Police, said:
"Nosa Stephenson and his gang presented a very real and dangerous threat to the people of Birmingham and the West Midlands. I welcome the Solicitor General's referral against their unduly lenient sentences and am pleased that these criminals will spend even more time behind bars.
"The recent spike in gun crime is clearly a concern for us, as it is for members of the public. We've got officers and staff working around the clock to close-in on those who bring this fear to our communities. In the six months to the end of January 2016 we arrested 261 people for firearms offences and seized dozens of guns. This is a result of our relentless efforts to disrupt networks like Stephenson's."
Summary of the original sentences and the sentences awarded after today's hearing:
Nosakhere STEPHENSON - Original sentence of 16 years 6 months, increased to 22 years
Sundish NAZRAN - Original sentence of 13 years, increased to 17 years 3 months
Mohammed MIAH - Original sentence of 13 years, increased to 17 years 5 months
Rowan GUL - Original sentence of 12 years 3 months, increased to 16 years 9 months
Darren MENTORE - Original sentence of 12 years, increased to 14 years
Clinton OFFICER - Original sentence of 11 years, increased to 14 years
Ifran HUSSAIN - Original sentence of 10 years 10 months, increased to 13 years 10 months
Theodore WIGGAN - Original sentence of 10 years, increased to 13 years 4 months
Louis MCDERMOTT - Original sentence of 9 years 4 months, increased to 12 years 8 months
Fitzroy DUCRAM - Original sentence of 7 years 4 months, increased to 10 years 8 months
Joynal ABDIN - Original sentence of 7 years 3 months, increased to 12 years
Jamal SMITH - Original sentence of 6 years 6 months, increased to 8 years
Usman HUSSAIN - Original sentence of 5 years increased to 8 years
Amar GHALIB - Original sentence of 4 years 11 months, increased to 7 years 2 months
Janed MOHAMMED - Original sentence of 4 years 6 months, increased to 5 years 5 months
Mohammed FEDAR - Original sentence of 4 years 4 months, increased to 6 years 8 months
TOTAL - Original total sentences of 152 years 3 months
Increased sentences equal 204 years, an increase of 51 years and 9 months
Published 9 March 2016