News story
Welsh Secretary welcomes 'significant' Japanese investment into parent group of Bridgend based Aviation Company
Secretary of State for Wales, Cheryl Gillan, has today welcomed an investment worth tens of millions of pounds into a Bridgend-based aviation…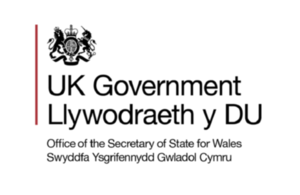 Secretary of State for Wales, Cheryl Gillan, has today welcomed an investment worth tens of millions of pounds into a Bridgend-based aviation company which will create an additional 70 jobs by 2015.
Mitsubishi Corporation has taken a 35% share of TES Holdings, the parent group of TES Aviation Group, which is based on Waterton Industrial Estate. Another 25% has been bought by the Development Bank of Japan.
Established in 1995, the aircraft maintenance business currently employs 127 people, and has a turnover of £63m. 
Welcoming the announcement, Mrs Gillan said:
"This is exactly the kind of high quality inward investor that we seek to attract in Wales. 
"The aviation industry is a key driver of the UK economy, and this announcement today presents the company with an excellent opportunity to develop their product range and expand the business in overseas markets.  
"It is a real vote of confidence in the talent, expertise and skills of our workers and will in no doubt further enhance the UK's reputation as a premier location for this kind of investment
Published 22 June 2012