Press release
Welsh Secretary welcomes Royal Navy Commanding Officer to Gwydyr House ahead of Armed Forces Day
Secretary of State for Wales  Cheryl Gillan  met the Commanding Officer of Royal Navy submarine HMS Trenchant today [13th June 2011] ahead of…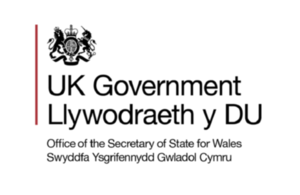 Secretary of State for Wales  Cheryl Gillan  met the Commanding Officer of Royal Navy submarine HMS Trenchant today [13th June 2011] ahead of the National celebrations marking Armed Forces Day on the 25th June 2011.
Commander Irvine Lindsay RN visited the Wales Office in Whitehall to present Mrs Gillan with a commemorative crest in acknowledgment of the special links between the vessel and Wales.
Mrs Gillan said the crest would symbolise the strong bond between Wales and the Armed Forces.
She added: "I was delighted to meet with Commander Lindsay today, who commands some of our most crucial Navy operations around the world.  HMS Trenchant already has strong affiliations with South Wales, including Llanelli and Porthcawl Sea Cadets.  I am heartened to see that the vessel's Commanding Officers are playing such an important part in inspiring the next generation of Armed Forces personnel. 
"The HMS Trenchant crest will be displayed in the entrance of Gwydyr House so that all visitors will see a proud Welsh connection to our Armed Services."
Armed Forces Day recognises the contribution made by those who have served and continue to serve the British Armed Forces.  This year Wales will host a number of local events to mark the day and Armed Forces flags will be flying outside local authority offices across Wale
**Notes to Editors: **
**1.)   **Photos of Secretary of State Cheryl Gillan with Commander Irvine Lindsay RN are available on request. 
**2.)    **HMS Trenchant is the Royal Navy's fifth submarine of the Trafalgar Class.
**3.)    **Fitted with the latest version of the Royal Navy's most advanced sonar suite in the 2076 sonar arrays as well as Armed with wire-guided Spearfish torpedoes, Trenchant has the ability to gather enormous quantities of information from her environment enabling her to detect and track surface and sub-surface vessels without them being aware that they are being scrutinised from below.
4.)    **     **More information on Armed Forces Day is available at www.armedforcesday.org.uk
Published 13 June 2011