News story
Welsh Secretary welcomes news of additional enterprise zones
**The Secretary of State for Wales, Cheryl Gillan has today welcomed the announcement that two additional enterprise zones are to be created…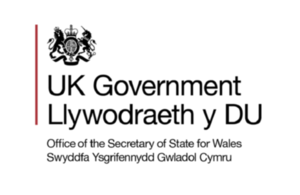 **The Secretary of State for Wales, Cheryl Gillan has today welcomed the announcement that two additional enterprise zones are to be created in Pembrokeshire and Gwynedd.
Welsh Business Minister, Edwina Hart announced the creation of the first five enterprise zones serving different industries in September 2011. Yesterday, she outlined her plans to add Pembrokeshire and Gwynedd to the roster, and her plans to extend the St Athan zone in the Vale of Glamorgan to include Cardiff Airport.
Mrs Gillan said:
"The challenge to boost Wales' economy requires a bold, multi-faceted approach in order to boost economic recovery and growth in Wales, so I am pleased to hear that the Welsh Government is to create these additional enterprise zones in Gwynedd and Pembrokeshire. I also welcome the extension of the Vale of Glamorgan's enterprise zone, to include Cardiff airport. 
"Creating the right environment for businesses to be able to prosper is crucial.  I hope that these proposed enterprise zones will  give Welsh companies  the same competitive advantages as those across the border and I am glad to see the Welsh Government rising to the challenge."
Other zones are to be set up at Anglesey, Ebbw Vale, Deeside, and Cardiff to support key industries around Wales.
Published 1 February 2012