Press release
Welsh Secretary welcomes Localism Bill to switch powers to communities
Welsh Secretary Cheryl Gillan has welcomed the publication of the Government's Localism Bill that heralds a ground-breaking switch in power …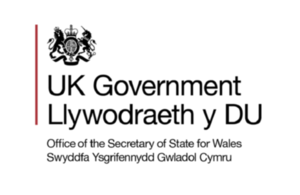 Welsh Secretary Cheryl Gillan has welcomed the publication of the Government's Localism Bill that heralds a ground-breaking switch in power to communities
Most of local government is devolved in Wales, so the Localism Bill contains framework powers that would devolve legislative competence to the Welsh Assembly in three areas:
local referendums on proposed council tax levels;
planning applications and enforcement;
the Housing Revenue Account (HRA) and Housing Revenue Account Subsidy (HRAS) system in Wales.
The Bill also contains two Wales-only provisions that will confer a power for Assembly Ministers to decide the timing of council tax revaluations in Wales and a power for Assembly Ministers to give directions to Welsh local authorities who fail to produce new budget calculations after having their Council Tax capped.
Mrs Gillan said: "The Localism Bill overturns decades of control by central government and gives power back to local communities themselves. We are devolving power to citizens, community groups and neighbourhoods, to help local people shape and influence the places in which they live.
"In Wales, where much of local government is already devolved, this means allowing the Assembly Government to decentralise and to legislate to give local people the power to veto excessive council tax rises, and giving the Assembly the freedom to decide the timing of council tax revaluations rather than being bound by the current timetable of 10-yearly reviews.
"This will put Wales in the same position as England if the Welsh assembly Government so wish, so that the people of Wales are not disadvantaged. The Bill will also give the Assembly more control over housing issues, allowing ministers in the Welsh Assembly Government to take decisions closer to the communities affected."
A number of provisions will apply to both England and Wales.  These include:
ensuring that councillors are not prevented from taking part in decisions where they have expressed a view on related issues;
requiring local authorities to publish senior pay policy statements;
repealing duties for local authorities to promote understanding of local democracy and make schemes for handling petitions;
requiring ballots on all proposals for Business Rate Supplements, and enabling local authorities to give discretionary Business rate discounts.
changing the way local housing authorities may discharge the main homelessness duty under the Housing Act 1996.
The Bill also contains provisions which require a Legislative Consent Motion (LCM) in the National Assembly. These include the local authority pay accountability provisions, the repeals relating to local democracy and petitions and the homelessness provisions.
Mrs Gillan added: "The Welsh Office has been working with the Welsh Assembly and the Department of Communities and Local Government (DCLG) to ensure that the three framework powers, and the Wales only provisions on council tax, were included in the Bill, ready for publication today.
"I now look forward to working together with Assembly and DCLG ministers to take these measures through Parliament and the Assembly."
Published 13 December 2010