Press release
Welsh Secretary welcomes further fall in Unemployment in Wales
Secretary of State for Wales Cheryl Gillan has welcomed the latest Labour Market Statistics which shows a further fall in the Unemployment rate…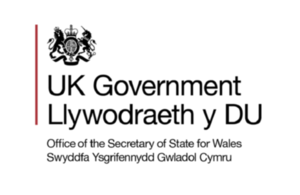 Secretary of State for Wales Cheryl Gillan has welcomed the latest Labour Market Statistics which shows a further fall in the Unemployment rate in Wales to 8.2%, a 0.9% drop from the last quarter.
Welcoming the statistics, Cheryl Gillan said:  "This is welcome news.  Not only has there been a fall in the Unemployment rate in Wales but we have also seen an increase of 0.2% in the Employment Rate in Wales, now standing at 67.2%.  This Government's key priority is to transform the economy from the state we inherited from the previous Government and do all we can to strengthen the economy.
"However, despite the fall in Unemployment we cannot be complacent.  We will continue to work in partnership with the Welsh Assembly Government to bring more businesses to Wales and equip jobseekers with the skills needed to re-enter the workforce."
The statistics also show that the Economic Inactivity Level in Wales was 504,000, a rise of 8,000 on last quarter.  The Economic Inactivity rate was 36.6%, a rise of 0.4% on last quarter.
Mrs Gillan said:  "The Government is laying the foundations for economic growth by taking decisive action to tackle the deficit we inherited.  Measures we have already put in place in the Emergency Budget and the Comprehensive Spending Review process that is ongoing are intended to stabilise the country's finances, restore business confidence, and ensure private sector growth.
"Proposals to reduce Corporation Tax and provide National Insurance breaks for new businesses creating new jobs outside London and the South East, for example, will directly benefit firms in Wales."
Published 13 October 2010