Press release
Welsh Secretary welcomes 'encouraging' Labour Markets Statistics
Secretary of State for Wales, Cheryl Gillan today (14 March 2012) welcomed publication of the Labour Market Statistics which have revealed that…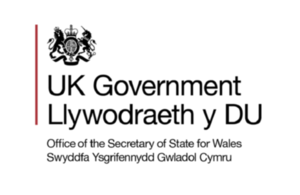 Secretary of State for Wales, Cheryl Gillan today (14 March 2012) welcomed publication of the Labour Market Statistics which have revealed that employment levels in Wales have increased for the third consecutive month.
Mrs Gillan reiterated her commitment to working with the Welsh Government to continue the upward trend following the publication of the latest figures, which show that the employment level in Wales rose by 21,000 from the last quarter to 1.344m, up 14,000 on the same quarter in 2010-11.
The statistics also show that the economic inactivity level and rates decreased significantly and, while the unemployment level has risen marginally, the rate has also fallen slightly.
Mrs Gillan said:
"This is the third consecutive set of figures to show employment levels rising in Wales. They show we are moving in the right direction as we try to rebuild the economy.
"However, there remains much still to do, with the unemployment rate in Wales still unacceptably high at 9.1%.
"It is disappointing that Eurostat figures published yesterday show West Wales and the Valleys falling further behind the EU average of GDP per head in 2009 but I am hopeful that the work we have done over the last two years as a Government will reverse this troubling downward trend.
"These figures clearly emphasise the need to continue with our plan to create the right conditions and invest in the infrastructure necessary to encourage private sector growth and business expansion.
"The UK Government is already delivering electrification of the Great Western main line from London to Cardiff and I am using every lever at my disposal to ensure the business case for the electrification of the Valley Lines is robust, whilst the case for further electrification to Swansea is also still under review.
"I also welcome the public consultation launched by the Welsh Government earlier this month to look at ways to ease traffic flow on the M4 in the Newport area. Improving access into South Wales will not only provide a major local boost to the local economy, it will also help to put Wales on the road towards a more sustainable recovery."  
Notes to Editors:
The employment rate in Wales was 68.4%, an increase of 0.6% from the last quarter
The unemployment** rate** was 9.1%, a fall on the last quarter of 0.1%, but 0.5% higher than the same quarter  of 2010-11
The economic inactivity **rate **was 24.6%, a fall of 0.7% on last quarter and a fall of 1.2% on the same quarter last year
Claimant count unemployment rate was 5.7% in February, the same as January 2012 and 0.7% higher when compared with last year
The Youth Claimant Count Unemployment level was 29,100, an increase of 3,400 on February 2011
The ILO (International Labour Organisation) unemployment is a count of those who are out of work and want a job, have actively sought work in the last four weeks and are available to start work in the next two weeks; plus those who are out of work, have found a job and area waiting to start in the next two weeks
Published 14 March 2012