News story
Welsh Secretary welcomes £53 million Tata investment in Wales
Secretary for State for Wales Cheryl Gillan has welcomed a £53 million investment announced today by Tata Steel to reduce external energy consumption…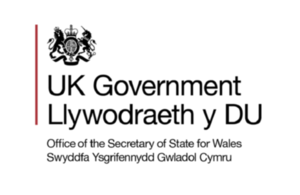 Secretary for State for Wales Cheryl Gillan has welcomed a £53 million investment announced today by Tata Steel to reduce external energy consumption and improve the sustainability of Welsh steelmaking at its Port Talbot works.
Mrs Gillan said: "As one of the biggest employers in Wales, this latest £53 million investment is great news for the long-term future of Tata in Wales and a vote of confidence in its experienced and committed workforce at Port Talbot and the Welsh economy at large.
"It is also good news for the environment as the new cooling system will reduce external power requirements at Port Talbot by about 15 per cent, enough to power up to 20,000 homes, and will contribute towards making the Tata site more self-sufficient in energy.
"I have visited the Port Talbot works twice in the past year as Welsh Secretary, most recently with Secretary of State for Business Vince Cable, and am always impressed by the leadership and commitment shown by the local Tata management and workforce."
Tata has announced it will introduce a new cooling system in the Basic Oxygen Steelmaking (BOS) plant that will have the benefit of producing steam, allowing electricity to be generated.  The resulting reduction in energy consumption will improve the sustainability of steelmaking in Wales. The 10MW of energy that will be saved would be enough to power an estimated 20,000 homes.
Tata says the main project work will be carried out in the second half of next year, in parallel with the £185 million rebuilding of Port Talbot's No 4 blast furnace that Tata Steel announced eight months ago.  The investment also follows the £60 million BOS plant Energy Recovery project, which was completed in May last year.
Published 26 April 2011