Press release
Welsh Secretary welcomes £500m MoD Contract for Welsh workers
Welsh Secretary Cheryl Gillan has welcomed the decision to award Gwent-based General Dynamics UK with a demonstration phase contract, worth …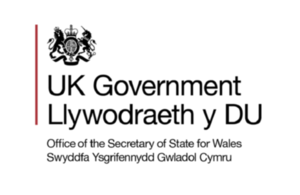 Welsh Secretary Cheryl Gillan has welcomed the decision to award Gwent-based General Dynamics UK with a demonstration phase contract, worth around £500 million, to help equip the British Army with a fleet of new SCOUT combat vehicles.
Mrs Gillan, who spoke to General Dynamics UK Vice President Mark Douglas following the Ministry of Defence announcement said, according to the company it would create up to 200 more highly skilled engineering jobs at its sites at Newbridge and Oakdale.  It would also bring significant benefits for British troops serving overseas.
Mrs Gillan said: "Today's major announcement will not only be welcome news for British soldiers serving abroad, but welcome news too for the economy of Wales. It shows this Government's confidence in the talents, expertise and skills of Welsh workers, creating hundreds of quality engineering jobs in South East Wales.
"The Armed Forces Day national celebrations in Cardiff highlighted the vital role played by all our armed forces. The public support shown on the streets of Cardiff at the weekend symbolised our nation's appreciation for the contribution and sacrifice of our servicemen and women, past and present.
"The General Dynamics UK contract demonstrates the Government's commitment to long-term equipment planning for the British Army, ensuring we provide a new generation of armoured combat vehicles that will provide greater protection and an even higher level of reliability."
Published 1 July 2010