Press release
Welsh Secretary tours Historic Llanelly House
The £6m restoration of Llanelly House will capture the heart and soul of Llanelli and preserve its history for generations to come, said Secretary…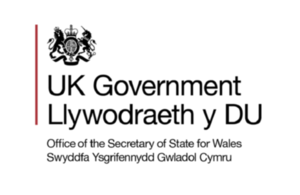 The £6m restoration of Llanelly House will capture the heart and soul of Llanelli and preserve its history for generations to come, said Secretary of State for Wales Cheryl Gillan during a visit to the house.
The refurbishment project to return the grade one listed Georgian town house to its 18th century glory will also see it become a major visitor attraction.
Speaking during her visit to Llanelly House, Mrs Gillan said:  "It's simply a piece of historical magic.  One of my first engagements as Secretary of State was an event in London to see the plans for Llanelly House, so it's exciting to be able to visit to see first hand the restoration work. 
"What is great is that a combination of public and private money is putting together a building which is revealing historical treasures on a daily basis.  Only a few days ago, the project team unearthed a cupboard full of material which will need to be looked at by specialists.  This project will preserve this inheritance so that generations to come can visit and learn more about local history.
"It's a phenomenal restoration project that has generated tremendous enthusiasm in the community and amongst the staff working on it.  Heritage projects such as this can really restore the heart of a town and the restoration of Llanelly House will be a great boost to Llanelli and surrounding areas.  Once completed, I'm sure it will be an absolute must for anybody visiting Wales. "
Published 19 August 2010