Press release
Welsh Secretary to see how Budget benefits Wales
Stephen Crabb will today (19 March) visit The Wales Air Ambulance Trust and Llanmoor Homes to see how the budget is helping people in Wales.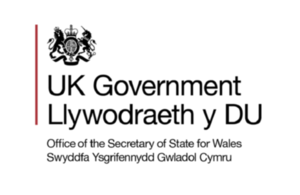 At the Air Ambulance Trust in Swansea he will see how budget measures will help this invaluable life-saving service that cover some of the most remote and rural parts of Wales.
The Chancellor announced in the Budget that the Wales Air Ambulance Trust is set to receive £1.5 million funding from LIBOR fines to help fund new equipment and training.
Since its launch on St David's Day 2001, the service has carried out more than 20,000 life-saving missions.
Stephen Crabb said:
The men and women of the Wales Air Ambulance Trust are some of our country's great unsung heroes. They save lives all over Wales at a moment's notice and deserve all the support they can get.

The £1.5m funding for air ambulances will give this vital service the security it needs for the future.
At Llanmoor Homes in in Bridgend, Stephen Crabb will see how measures to help first time buyers will boost the house building industry in Wales.
In his budget, the Chancellor announced the creation of a new Help to Buy ISA which will benefit more than 45,000 first time buyers in Wales.
Under the scheme, for every £200 saved towards a deposit for a home, the UK Government will contribute £50, up to a cap of £3,000.
Stephen Crabb said:
For too long, too many people have struggled to make their dream of home ownership a reality. That's why our new Help to Buy ISA is such an important measure that could help 45,000 more people in Wales own home.

Wales needs to reap the economic benefits of a vibrant house building industry and this new ISA will help achieve that.

The UK Government is working hard to support house builders. In the rest of the UK we have extended the Help to Buy equity loan scheme until 2020 but the Welsh Government have not made the same commitment. I hope they move quickly to reassure homebuyers and the housing market so that people in Wales can share the benefits enjoyed in the rest of the UK.
Matthew Grey, Construction Director for Llanmoor Homes, said:
We are delighted to welcome Stephen Crabb to our development. The Help to Buy ISA is a significant announcement and should help many people make those first difficult steps onto the property ladder.
Many people find it very difficult to raise a deposit and any scheme which makes this easier and enables more people buy a home is a very positive step in the right direction.
For more information on the 2015 Budget visit here
Published 19 March 2015