Press release
Welsh Secretary signals start to Wales Tourism Week
The Secretary of State for Wales, Cheryl Gillan has celebrated the start of Wales Tourism Week (27 Feb - 4 March 2012) with visits to two …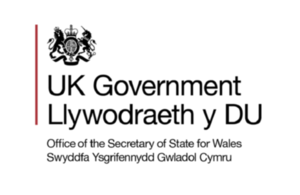 The Secretary of State for Wales, Cheryl Gillan has celebrated the start of Wales Tourism Week (27 Feb - 4 March 2012) with visits to two of the nation's most popular tourism destinations.
This is the first year Wales has had a stand alone celebration to showcase the region as an inspirational tourist destination, and highlight potential economic significance for the future.
And with the theme for 2012 focused on attractions and activities, the Welsh Secretary took the opportunity to visit two destinations that continue to attract visitors from the UK and beyond in their droves, year upon year.
Mrs Gillan first visited the Firing Line, Cardiff Castle's Museum of the Welsh soldier. Situated within the new Interpretation Centre inside the castle's grounds, the museum houses 300 years worth of history of the Royal Welsh Regiment and the Queen's Dragoon Guards.
 Mrs Gillan was escorted on a tour of the many colourful exhibitions on show and given an insight into their historical significance by the museum's curator, Rachel Silverson and its director, Christopher Dale.
The National Botanic Garden of Wales in Carmarthenshire was the focus for the afternoon visit. Opened in May 2000, it remains an important part of the tourist infrastructure in Wales as well as a key centre for botanical research.
In September 2011, the garden received an invitation to represent the UK at one of the world's biggest gardening events - the Eighth China International Garden Expo in Chongquing. As part of the Wales Tourism Week celebrations, they have been invited back to China to display a significant exhibition of their DNA barcoding work.
During the visit, Mrs Gillan was given a tour of the garden and the national nature reserve by the Head of Development, Rob Thomas. She also met with key personnel who provided a unique insight into the botanical collections, the education programmes and the ongoing public engagement work which are all helping to increase visitor numbers to the area.
Speaking after the visits, the Welsh Secretary said:
"In Wales we have a host of incredible attractions right on our doorsteps and, in 2012, we have the unique opportunity to showcase these to the world.
"The forthcoming opening of the All Wales Coast path - which will be the first formal trail of its kind to stretch along the entire coastline of a country - is already turning heads around the world having been chosen as the world's greatest region in the Lonely Planet's 2012 guide."
"We also need to harness the power of the many significant cultural events on the calendar, such as the Olympic and Paralympic Games and the Queen's Diamond Jubilee, and use them to make Wales a tourism destination of choice.
"Tourism is a key sector in the economic growth of Wales. In 2010, 9.6million overnight visitors were attracted to our shores, contributing almost £1.8billion to the economy. The Prime Minister has said that it is his aspiration to see the UK as one of the top five tourist destinations in the world.  Wales' tourist attractions can play a key role in helping us realise this ambition and we will continue to work with the Welsh Government to take this forward."
For further information on the Firing Line Museum of the Welsh Soldier, visit http://www.cardiffcastlemuseum.org.uk/
For further information on the National Botanic Garden of Wales, visit http://www.gardenofwales.org.uk/
Published 27 February 2012