Press release
Welsh Secretary shows her support for Armed Forces Day
Secretary of State Cheryl Gillan is  reminding people  in Wales to show their support for this year's Armed Forces Day, taking place on Saturday…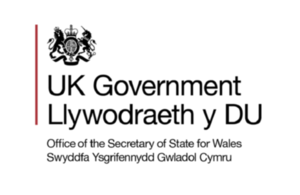 Secretary of State Cheryl Gillan is  reminding people  in Wales to show their support for this year's Armed Forces Day, taking place on Saturday, 25 June.
Following the success of last year's main UK event in Cardiff, Mrs Gillan  sent Edinburgh  her very best wishes  for  their celebrations as this year's host city.
Mrs. Gillan said: "Wales did a sterling job of leading last year's celebrations, which I  saw at first hand alongside the Defence Secretary Liam Fox and HRH the Prince of Wales.  I know this year's organisers will continue to honour this annual event, which serves to raise the profile of our brave service men and women, past and present.
"In Wales we have a special connection with our Armed Forces and this annual event gives the public an opportunity to show  their appreciation and pride for the soldiers, sailors and air personnel who sacrifice so much for others by serving our country.
Armed Forces Day recognises the contribution made by those who have served and continue to serve the British Armed Forces.  This year Wales will host a number of local events to mark the day and Armed Forces flags will be flying outside local authority offices across Wales.
More information on Armed Forces Day is available at www.armedforcesday.org.uk
Published 26 May 2011