Press release
Welsh Secretary sees innovation at Swansea University
Secretary of State for Wales Cheryl Gillan saw how a purpose-built medical research facility in Swansea is helping high profile companies to…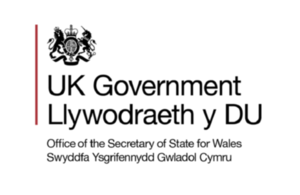 Secretary of State for Wales Cheryl Gillan saw how a purpose-built medical research facility in Swansea is helping high profile companies to develop the latest medical products and services.
During a visit to the Institute of Life Sciences (ILS), based at Swansea University's School of Medicine, Mrs Gillan saw some of the products developed by companies based at the ILS.  These included products developed by Boots for treating pain relief, skin treatments, diabetes, and healthy ageing.
Before her visit to the Institute of Life Sciences Mrs Gillan, also visited Port Talbot's Corus steel works. 
Mrs Gillan said: "The ILS is not only about developing the latest medical products but is also about wealth creation and jobs for the future providing a welcome boost for the local economy in South Wales.
"The purpose-built medical research and business facilities available at the ILS have already attracted high-profile companies such as Boots.  I am sure the completion of the second phase of the Institute in autumn 2011 will attract more world-known companies to Swansea."
Mrs Gillan added: "Today I've seen a large industrial manufacturing site and some of the latest medical advances all based in South Wales.  This shows the diversity we have in Wales when it comes to industry and the economy. 
"Seeing such high-tech and advanced products developed at the ILS and heavy manufacturing taking place down the road in Port Talbot it is clear to see that Wales is open for business." 
Professor Richard B Davies, Swansea University's Vice Chancellor said: "Swansea University was delighted to welcome Cheryl Gillan, Secretary of State for Wales, and to showcase the research intensive activities undertaken by the University's School of Medicine in support of the modern knowledge economy in south west Wales.
"During the tour, a multi-disciplinary team of researchers highlighted plans to dramatically upscale our research activities to deliver one of the largest transformational knowledge economy projects in Europe."
Published 7 June 2010