News story
Welsh Secretary responds to Labour Market Statistics
Latest employment figures show record numbers of people in work in Wales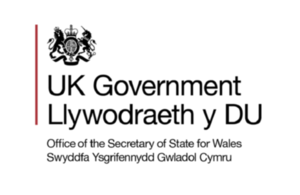 The labour market in Wales is gathering pace, said the Secretary of State for Wales, David Jones today, as employment figures reveal a record number of people in work across Wales.
The latest employment figures published by the Office for National Statistics today (13 November 2013) have revealed that the employment levels in Wales have increased by 14,000 from the last quarter. Employment levels across the UK are also at a record high.
Unemployment in Wales has fallen by 4,000 over the last quarter, and the youth unemployment level has also seen a decrease of 1,000 over the last month.
The number of people claiming Job Seekers Allowance in Wales has fallen by 1,800 since September 2013 and is 12,800 lower than in October last year. Economic inactivity in Wales has also decreased over the quarter by 13,000, and is 19,000 lower than this time last year.
Secretary of State for Wales, David Jones said:
"This promising upward trend that we are now seeing in the Welsh labour market is a strong sign that the Welsh economy is now gathering real pace on the road to recovery.
"We now have record numbers of people in employment, and are seeing a continued fall in the number of young people out of work.
"It is this Government's economic plan that is clearly working. Business confidence across the UK is also at a record high, and the highest it has been in Wales since 2009. An ambitious and thriving private business sector has had a key part to play in this, and this Government is continuing to put the support measured in place to ensure this momentum is sustained.
"Earlier this month, we launched the Business is GREAT campaign, and in December, we will publish a cross-Government strategy on small business support, providing them with the tools they need to thrive in the global race.
"This Government has a plan for the long-term, and we are committed to the task of securing a strong, sustained and successful recovery for Wales and the UK as a whole. "
Published 13 November 2013
Last updated 19 November 2013
+ show all updates
Added translation
First published.