News story
Welsh Secretary responds to budgetary adjustments following Autumn Statement
Secretary of State for Wales Cheryl Gillan has today [8th December 2011] responded to the Chief Secretary Danny Alexander's Written Ministerial…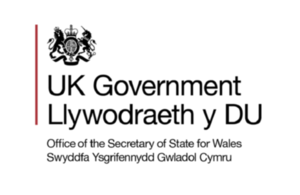 Secretary of State for Wales Cheryl Gillan has today [8th December 2011] responded to the Chief Secretary Danny Alexander's Written Ministerial Statement which announces that in a time of decreasing departmental budgets, the Welsh Government will receive additional funding due to changes set out in the Autumn Statement. 
The WMS noted that that public sector pay awards will average one per cent for each of the two years following the end of the current pay freeze, and that departmental budgets will be adjusted in line with this policy.  The Chief Secretary also highlighted, following discussions with UK Departments on pay, that there will be a net increase in current budgets for the Devolved Administrations with a further £22m for Wales over the Spending Review period as a result of the measures announced.
Mrs Gillan said: "This is positive news and I welcome the additional funds that Welsh Government will receive as a result of the measures announced in the Autumn Statement.   The 1% pay increase for public sector workers, although still a tough measure is fair considering that people are still helped by pay progression and the fact that public sector pay is still generous when compared to private sector. 
"On the 29th of November, the Chancellor announced an additional £216m for the Welsh Government and today we are announcing a further £22m.  All parts of economy need to make contributions to ensure that financial stability in the UK is assured and despite the difficult economic climate, I think Wales is getting a good deal."
Published 8 December 2011