Press release
Welsh Secretary meets with Personal Support Unit ahead of January opening in Cardiff
Secretary of State for Wales Cheryl Gillan met with representatives of the Personal Support Unit today ahead of Wales' first PSU centre opening…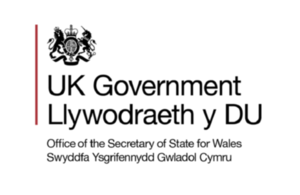 Secretary of State for Wales Cheryl Gillan met with representatives of the Personal Support Unit today ahead of Wales' first PSU centre opening in January.
 The independent charity offers practical and emotional support to attendees of civil court, families and witnesses.  The charity currently has centres in London and Manchester, but is planning to open its first Welsh centre at the Civil Justice Centre in Cardiff, this January.
 Volunteers at the unit can accompany service users to court, talk through cases and offer a quiet space before and after hearings.  They can also help litigants find answers to their questions and assist with bankruptcy proceedings.   The service is free, confidential and independent and is offered equally to everyone who asks.
 Mrs. Gillan said:  "The Personal Support Unit offers a helping hand for individuals undergoing often traumatic and difficult periods in their lives.  Courts can be quite daunting and intimidating for some - especially those without legal representation.
 "I am therefore delighted that the PSU is opening a centre in Cardiff, where so many people can benefit from the expertise and specialist support of PSU volunteers that can guide and assist people through the court process.  I wish the Volunteers and Trustees the best of luck with the new centre in Cardiff and I hope to visit them in the near future."
Published 13 December 2010