Press release
Welsh Secretary: Meeting with Mr Messham
The Secretary of State for Wales David Jones has met with North Wales child abuse victim, Steve Messham today [6 November] at Gwydyr House in…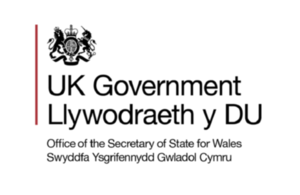 The Secretary of State for Wales David Jones has met with North Wales child abuse victim, Steve Messham today [6 November] at Gwydyr House in London.
Speaking after the meeting, Mr Jones said:
"Child abuse is a truly abhorrent crime and any allegations made should be properly investigated by the police. I am grateful to Mr Messham for meeting with me today. I have had the opportunity to listen to him and I hope that he feels reassured by the Government's response and the action now being taken.   
"We discussed the announcement made today by the Home Secretary and the investigations that will now be launched.  He has welcomed the involvement of the Director General of the National Crime Agency, Keith Bristow, to lead the review the historic police investigation, and to investigate the new allegations of historic abuse at the North Wales care homes.
"This investigation, coupled with that into the Waterhouse Inquiry, announced by the Prime Minister yesterday underlines this Government's commitment to ensure that it will do everything in its power to help the victims and get to the bottom of the terrible allegations." 
NOTES TO EDITORS
Details of the Home Secretary's announcement can be found here: http://www.homeoffice.gov.uk/media-centre/news/historic-abuse-allegations
Published 6 November 2012