Press release
Welsh Secretary marks first anniversary of Gleision Colliery tragedy
On the first anniversary of the Gleision mining incident (15 September), Secretary of State for Wales, David Jones has extended his thoughts…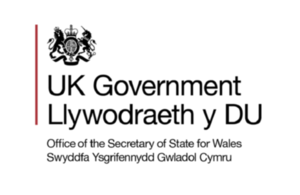 On the first anniversary of the Gleision mining incident (15 September), Secretary of State for Wales, David Jones has extended his thoughts and prayers to the families of the four brave men who died in the tragedy.
David Powell, Garry Jenkins, Charles Breslin and Phillip Hill died when the drift mine they were working in flooded on September 15 last year.
Marking the poignant anniversary, Mr Jones said:
"Today, my thoughts, prayers and deepest sympathies go out to the families, friends and loved ones of the brave men who tragically lost their lives at the Gleision Colliery last year.
"The incident touched the hearts of everyone, not just in Wales, but across the country.
"South Wales Police are currently the primary lead for the investigation and are working closely with the Health and Safety Executive"
Published 15 September 2012