News story
Welsh Secretary honoured to represent Wales at State welcome for Pope Benedict XVI
Secretary of State for Wales Cheryl Gillan was among the Welsh dignitaries who welcomed Pope Benedict XVI on his visit to the UK today (16 September…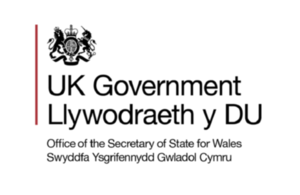 Secretary of State for Wales Cheryl Gillan was among the Welsh dignitaries who welcomed Pope Benedict XVI on his visit to the UK today (16 September).
Mrs Gillan was at Holyrood Palace in Edinburgh to greet the Pope on the start of his four-day Papal visit to the UK.  Among those also in attendance were the Secretaries of State for Scotland and Northern Ireland, Welsh First Minister Carwyn Jones and Archbishop of Wales, The Rt Rev Dr Barry Morgan.
The Welsh Secretary will also represent Wales at the historic Celebration of Mass at Westminster Cathedral on Saturday, when the Pope is due to give a homily and a greeting to the people of Wales. A sacred statue of the Virgin Mary is being taken from Cardigan to Westminster Cathedral to be blessed by the Pope at the Mass.
Speaking from Edinburgh, Mrs Gillan said: "I was delighted to be invited to the official State Welcome ceremony at Holyrood Palace as Her Majesty greeted the Pontiff on his first visit to the UK.
"Although Pope Benedict will not be visiting Wales during this tour, he will be greeting the people of Wales from the Celebration of Mass at Westminster Cathedral and many Welsh Catholics will be making pilgrimages to see him in Scotland, London or Birmingham over the next four days."
Mrs Gillan said Pope Benedict would also meet the Prime Minister and Deputy Prime Minister during his visit.
She said: "The Government welcomes the co-operation by faith groups in support of goals such as international development and addressing climate change, and the positive role that faith and faith groups can play in civil society, offering an opportunity to highlight an already-flourishing example of the Big Society."
Following the State Welcome, Mrs Gillan returned to Cardiff to attend the 160 (Wales) Brigade Reception and Beating Retreat Ceremony at Cardiff City Hall.
Published 16 September 2010