Press release
Welsh Secretary hails Wales-Singapore links as South East Asia mission nears conclusion
Secretary of State for Wales, Cheryl Gillan has rounded off her five-day trade and diplomatic mission to South East Asia with a visit to companies…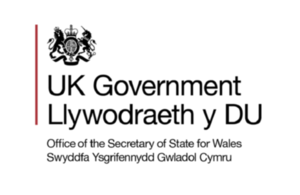 Secretary of State for Wales, Cheryl Gillan has rounded off her five-day trade and diplomatic mission to South East Asia with a visit to companies flying the flag for Welsh trade and industry in Singapore.
Mrs Gillan visited the Rolls Royce Seletar Campus, which supplies the majority of commercial airline engines, with key components sourced from suppliers in Wales. Here, she met Jonathan Asherson OBE, the company's regional director in South East Asia who joined her on a guided tour of the fan blade facility.
During her visit, Mrs Gillan also met with Singapore Members of Parliament, members of the St David's Society and representatives of Welsh companies who have a notable presence in Singapore.
Mrs Gillan said: "It gives me great pleasure to visit Singapore, home of Rolls Royce in Asia and to have had the opportunity to meet the representatives of the many Welsh companies making their mark in the Singaporean market.
 "I was particularly pleased to see that Rolls Royce remains a strong and high-value participant in the aerospace industry worldwide. I am just as proud that their fan blade facility in Singapore sources components directly from Wales.
"As well as our strong impact on the aerospace industry, Welsh food and beverage products also accounted for £10.2 million of exports to the Asia-Oceanic region last year, and I hope my visit will further encourage trade and investment in this important industry."
Speaking about her week-long tour, which also included visits to Thailand and Cambodia, Mrs Gillan added:
"All of the countries I've visited this week represent huge opportunities for businesses in Wales. The bonds between us are already very strong but this visit, I'm sure, has given us the opportunity to build upon and strengthen those relationships.
"Welsh businesses have so much to offer to South East Asia and vice versa. It is crucial that we continue to work together to foster these links, in the hope of generating further business, education and cultural links."
Published 18 May 2012