Press release
Welsh Secretary: Future for UK nuclear industry is bright
Secretary of State for Wales, David Jones will underline the UK Government's continued commitment to the nuclear industry during a visit to …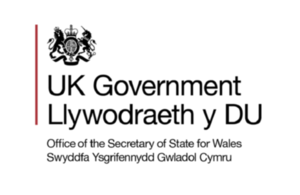 Secretary of State for Wales, David Jones will underline the UK Government's continued commitment to the nuclear industry during a visit to the Wylfa power station on Anglesey today (13 September 2012). 
Making his first official visit to the site since his promotion to the Cabinet, Mr Jones will state that nuclear power continues to play a vital role in the UK's energy mix and that a new station on Anglesey would bring a real economic boost to North Wales.
RWE Npower and E.ON announced their withdrawal from investment in UK Nuclear on commercial grounds in March earlier this year. Since then, they have worked with their sales advisors Nomura to secure new buyers.
Speaking ahead of his visit, Mr Jones said:
 "This government remains firmly committed to its efforts to ensure that the conditions are right for investment in new nuclear power in Wales and the UK as a whole. Wylfa itself offers new players an excellent ready-made opportunity to enter that market.
 "I have made it clear since coming into office as Secretary of State that my priority is to deliver economic growth for Wales. Securing a future for new nuclear at Wylfa is a critical part of this effort.
"While RWE and E.ON's withdrawal was very disappointing, we should not see this as a sign that the UK's nuclear renaissance is under threat. The Horizon site at Wylfa represents an extremely attractive investment opportunity and there remains considerable interest.
"We have everything to gain from investment in Wylfa.  There is a great wealth of nuclear expertise and knowledge here that we want to maintain and use for the future. The opportunities are truly massive and I hope that we can continue to build upon the real progress we have made so far."
It was announced last month that Wylfa will be able to produce electricity for another two years after it was given permission to move fuel.
Stuart Law, Site Director at Wylfa said: 
"We 're very grateful that the Secretary of Sate has visited us at this crucial time in Wylfa's lifecycle. We are currently working towards generating until September 2014 and welcome the opportunity to demonstrate to stakeholders our progress and the hard work and commitment put in by everyone here on site."
Notes to Editors
*         The Nuclear Decommissioning Authority (NDA), formed in 2005, is responsible for the safe, secure, cost-effective and environmentally responsible decommissioning and clean-up of the UK's civil public sector nuclear sites.  
*         Magnox Limited is the Site Licence Company responsible, under contract to the NDA, for the management and operation of the fleet of 10 reactor sites, which includes Wylfa.
*         Wylfa, is the remaining Magnox reactor site still operating in the UK, and has been producing electricity since 1971. For information on Wylfa's daily output, visit www.magnoxsites.com/remit
Published 13 September 2012