Press release
Welsh Secretary: Friar's Walk development 'excellent news for Newport'
The Secretary of State for Wales, Cheryl Gillan has today welcomed the announcement that Newport councillors have approved plans to regenerate…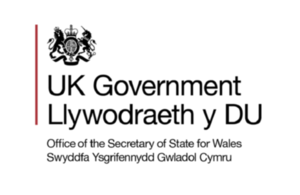 The Secretary of State for Wales, Cheryl Gillan has today welcomed the announcement that Newport councillors have approved plans to regenerate John Frost Square in the city centre.
The £100m Friar's Walk development will include a new shopping centre, cinema and restaurants and will create over a thousand new jobs in the area.
Mrs Gillan said:
"This investment is excellent news for Newport.
"This is a game-changer for the city and is crucial to creating employment opportunities and sustaining small and medium sized businesses.
"I would hope that this new development will serve as a catalyst to attract further private sector investment into Newport, that will help to build a stronger economy, promote local business and support jobs. I look forward to seeing these exciting new plans come to fruition."
Published 26 March 2012