News story
Welsh Secretary: Fast Growth 50 businesses are delivering for Wales
David Jones to visit businesses making their mark on this year's Fast Growth 50 list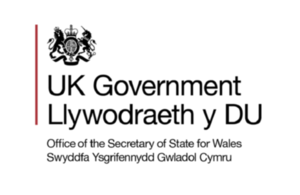 Secretary of State for Wales, David Jones will mark the achievements of business entrepreneurs helping the Welsh economy move from rescue to recovery at the Fast Growth 50 awards this evening (Friday 04 October 2013).
Mr Jones will deliver a keynote speech at the 15th anniversary gala dinner in Cardiff, where the best of Welsh entrepreneurship and the fastest growing businesses in Wales will be showcased. Ahead of the event, he will visit three companies in Newport and Cardiff in the running for awards at this year's ceremony.
Since it began in 1999, 470 firms have featured on the fifteen Fast Growth 50 lists, creating over 25,000 jobs and generating £14 billion of turnover for the Welsh economy every year.
Mr Jones, who made his first speech as Secretary of State for Wales at last year's ceremony, said:
"The Fast Growth 50 ceremony is a key date in the Welsh business calendar. It presents a welcome opportunity to reflect over the year that has passed, and to celebrate the many successes that businesses have worked tirelessly to create.
"I have been consistently impressed by the manner in which Welsh companies have been able to react and innovate in the face of what have been difficult economic conditions.
"However, as we look forward to gathering to celebrate the fifteenth year of Fast Growth 50 award winners, we can safely say that there are now positive signs on the horizon. The economy is growing and the indicators of business confidence and future activity are stronger.
"As a Government, we want to do more to ensure Welsh businesses take advantage of every opportunity available to them to grow and expand into new markets. UK Trade & Investment (UKTI), with representation throughout the world, has an important role to play in this process.
"UKTI is a valuable resource for businesses throughout the whole of the UK, Wales included. Unleashing the potential of companies such as those we are visiting today will be key to ensuring sustainable recovery."
Professor Dylan Jones-Evans is the creator of Fast Growth 50. He said:
"Over the last fifteen years, the Fast Growth 50 project has championed the cause of Welsh firms by profiling those that have expanded their businesses successfully and have been tested in the most important crucible of all, the marketplace.
"I look forward to working with the Wales Office over the next twelve months to link up the Fast Growth 50 firms into opportunities at a UK Government level."
Ahead of the awards ceremony, the Secretary of State will visit three companies in south Wales who are each making their own important contributions to the Welsh economy.
Retail Merchandising Services (RMS) and Smart Solutions based at Langstone Business Park in Newport and ACT Training in Cardiff all feature on this year's Fast Growth 50 list, and will all be in the running for awards at this evening's ceremony.
RMS specialises in retail store refurbishment, including shop-fitting, designing, embroidery and painting, merchandising, and project management. Mr Jones will meet managing director, Peter O'Toole who will outline his company's growing portfolio of clients that include B&Q, Tesco and Waitrose.
He will then visit Smart Solutions, a recruitment and outsourcing company, where he will officially open the new training centre at Raleigh House. Smart Solutions provide flexible and permanent labour solutions to businesses from a range of sectors across the UK. The company has been listed in the Top 300 Welsh business and has continuously appeared in the Fast Growth 50 list for four years. It now employs 120 people and handles over 3000 flexible staff a day.
Mr Jones will then travel to Cardiff to visit ACT Training, one of Wales' leading training providers. Established in 1988 with just 12 members of staff, ACT now employs over 200 people, and trains up to 7000 learners a year. Mr Jones will visit its Ocean Park Academy in Cardiff, which offers an alternative to young people aged 14 upwards who have become disengaged in mainstream education.
Mr Jones added:
"The companies I am visiting today provide just a snapshot of those that are continuing to deliver for Wales. They are continuing to expand, are creating jobs and are strengthening the Welsh economy for the future. My congratulations go to all of this year's Fast Growth 50 winners. Their awards are richly deserved."
NOTES TO EDITORS:
For further information on the awards, please visit: www.fastgrowth50.com
Published 4 October 2013
Last updated 4 October 2013
+ show all updates
Adding translation
First published.