News story
Welsh Secretary backs Universities Week
Universities Week provides a great opportunity to showcase the benefits of Higher Education to the economy and Society, says Welsh Secretary…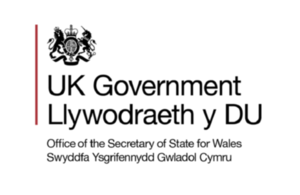 Universities Week provides a great opportunity to showcase the benefits of Higher Education to the economy and Society, says Welsh Secretary Cheryl Gillan.
Taking place between 13th and 19th June, Universities Week is a national campaign aimed at demonstrating the benefits of Higher Education.  This year's campaign features a different theme for each day of the week - Sharing Big Ideas, Big ideas for Business, Big Ideas for Society, Big Ideas for the Future and Inside Big Ideas.
Mrs Gillan said:  "This week's campaign is all about celebrating the wide ranging benefits Universities bring not only to students but to the UK economy and society.  Higher Education plays an important role in driving economic growth - from groundbreaking research to providing businesses with the highly skilled employees they need to grow and prosper. 
"The themes of this year's campaign also highlights the wider benefits to society and show how universities are interacting with their local communities. Higher Education opens up a whole new world of opportunities and I am delighted to be backing this year's campaign.
"Although Higher Education is devolved, I look forward to working with the Welsh Government to ensure that students have necessary skills to enter world of work.  I want to see Welsh universities attract and retain the best students and compete with the best in the country when it comes to academic standards."
Notes
Further information on Universities Week can be found at:  http://www.universitiesweek.org.uk/Pages/default.aspx
Published 13 June 2011