Press release
Welsh Office rail travel costs slashed by over half
The Welsh Office has slashed spending on rail travel by more than a half in the past six months, Welsh Secretary Cheryl Gillan revealed today…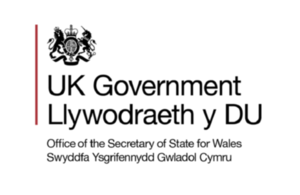 The Welsh Office has slashed spending on rail travel by more than a half in the past six months, Welsh Secretary Cheryl Gillan revealed today (Friday 15, October).
Following her appointment as Welsh Secretary on May 12, Mrs Gillan became the first Secretary of State to ban first class travel for her department. Since then all Welsh Office staff and ministers, including Mrs Gillan, have travelled standard class.
Mrs Gillan said: "In these crucial times of efficiency savings as we all face difficult decisions to enable the UK to recover from financial mess left by the previous Government, it is important to lead by example and do whatever is possible to cut any unnecessary expense to the public purse.
"I am therefore pleased that since introducing a standard class rail travel rule for myself, Minister David Jones and all staff at the Welsh Office, we have more than halved the Welsh Office rail travel costs compared to last year.
"In the six months since April, Welsh Office rail travel costs have been cut by 53 per cent, a saving of £43,798 on the same period last year. This illustrates that significant savings can be made with just small changes to the way we all work in government."
Notes
Total cost of Welsh Office rail travel April-Sept 2010:               £39,516
Total cost of Welsh Office rail travel April-Sept 2009:              £83,314
Total saving:         £43,798
The Welsh Office operates two offices in London and Cardiff, which requires staff travel between the centres, in addition to ministerial travel between London to Cardiff and other parts of Wales.
Prior to May 2010, officials of Senior Executive Officer grade or above or those accompanying ministers were entitled to first class rail travel.
Published 15 October 2010