Press release
Welsh Office Minister welcomes Creation of new Fast-Tracked Accountable Planning Unit
Welsh Office Minister David Jones has welcomed the announcement that a new democratic, fast track system for making decisions on major infrastructure…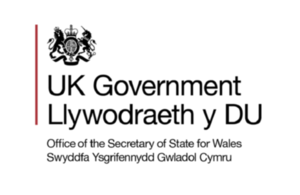 Welsh Office Minister David Jones has welcomed the announcement that a new democratic, fast track system for making decisions on major infrastructure projects such as offshore windfarms and nuclear power stations will be created.
Decentralisation Minister Greg Clark has confirmed that the Infrastructure Planning Commission will be abolished as set out in the Coalition Agreement.
In its place a Major Infrastructure Planning Unit will be established in the Planning Inspectorate, under which Ministers, not unelected commissioners, will decide on new infrastructure projects.  There will be Welsh expertise available in the new system to consider Welsh specific interests for major infrastructure projects in Wales where it is appropriate and reasonable to do so.  
Welcoming the announcement, Mr Jones said:  "Today's announcement will put in place an accountable decision making system for the major infrastructure projects that are so critical for the future growth of our economy.  The old unaccountable system will now be replaced by a system which will be more streamlined and transparent and this can only be good news for communities across the UK, including Wales.
"Decisions such as the future of Wylfa B will be taken by this new body and all future National Policy Statements will now be subject to ratification by Parliament.  It is also entirely appropriate that Welsh expertise will be represented in the new system on projects relating to Wales.  This move to enhance accountability will be vital as we look to stimulate the UK economy over the coming months."
Published 29 June 2010