Press release
Welsh Office Minister sees how Blaenau Gwent is working for a brighter future
Welsh Office Minister David Jones has met representatives from Blaenau Gwent County Council to hear how they are regenerating the local area…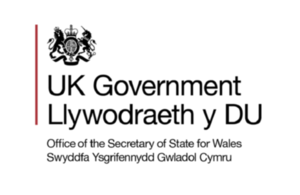 Welsh Office Minister David Jones has met representatives from Blaenau Gwent County Council to hear how they are regenerating the local area and providing young people with the skills needed in the workplace.
Mr Jones toured the training centre at the Business Resource Centre in Tredegar and met some of the young people benefitting from training schemes delivered there.  Following the tour of the centre, Mr Jones visited the former steelworks site at Ebbw Vale to see how the area, in close consultation with the local community, is being transformed.
Mr Jones said:  "Blaenau Gwent has suffered badly following the closure of the old steelworks site but I've been hugely impressed by the passion and ambition of the Council in regenerating the local area and offering opportunities for young people to get ahead in life.  By working with businesses they have been able to offer bespoke training, not only meeting the needs of the employers but providing young people with the skills needed in the workplace.
"The investment in the former steelworks site will ensure a bright future for the area and the success of the National Eisteddfod this summer has already provided an enormous boost to the site.  I was pleased to hear how the local community played a key role, working around the clock, in getting the site ready for the Eisteddfod. 
"The developers working on the site have clearly recognised the importance of getting the buy in of the local community and this is already being seen with a number of projects, such as the outdoor learning area, being developed with the input of local people. 
"The projects I have seen are great examples of what the Government is trying to encourage through its Big Society initiative - local people taking action to boost their local communities.  I will be letting colleagues in Whitehall know about the great work going on in Blaenau Gwent."
Published 17 September 2010