Welsh Office Minister congratulates EADS on 10th anniversary
Welsh Office Minister David Jones has praised EADS and Bristol Aviation for their continued commitment to the UK economy.  Speaking at an event…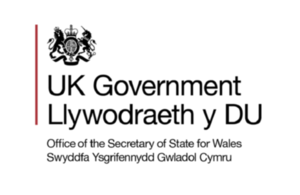 Welsh Office Minister David Jones has praised EADS and Bristol Aviation for their continued commitment to the UK economy.  Speaking at an event to mark EADS' 10th anniversary and Bristol Aviation's 100th anniversary Mr Jones congratulated the company on their successes and highlighted the contribution they make to the Welsh economy.
Mr Jones said: "I'd like to congratulate EADS and Bristol Aviation on their continued success.  EADS makes a huge contribution to the Welsh economy directly employing over 6,000 people in Broughton, North Wales and 1,200 in Newport, South Wales. 
"Recently Airbus secured an order for 32 A380 passenger aircraft from Emirates and at the world-renowned Farnborough Air Show EADS secured over 100 new orders.  This highlights the quality of the products and skills of the workforce and will help safeguard thousands of jobs at Broughton and secure the plant for the years ahead.
"However, it's not just the skills of today's workforce that are important to strengthen our economy.  Developing the skills of our future workforce is just as vital.  In North Wales strong links have been made with Deeside College and Glyndwr University to improve training and skills. 
"This type of investment in our students now will bring huge benefits to the private sector in the years to come and I am pleased to see EADS supporting higher education in North Wales.
"The last few years in Wales and indeed the UK have been difficult for everyone, but with innovative companies like EADS boosting the Welsh economy through its continuing success, I am confident our economy can start to grow and thrive once more."
Published 20 July 2010