Press release
Welsh Office hosts ministerial summit to pave way for superfast broadband across Wales
The UK Government will be working with the Welsh Assembly to deliver the National Broadband Strategy pledge that people across Wales will be…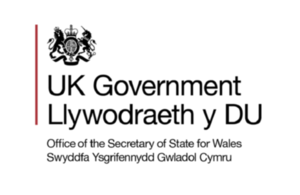 The UK Government will be working with the Welsh Assembly to deliver the National Broadband Strategy pledge that people across Wales will be able to access superfast broadband by 2015, Welsh Secretary Cheryl Gillan said today.
Mrs Gillan and Wales Office Minister David Jones hosted the first broadband summit of its kind with UK Broadband Minister Ed Vaizey and Welsh Assembly Deputy First Minister Ieuan Wyn Jones and Deputy Minister for Science, Innovation and Skills, Lesley Griffiths. 
The meeting followed yesterday's publication of the National Broadband Strategy, backed by funding of £830million to ensure Wales and the rest of the UK has the best broadband access network in Europe and a 'digital hub' in every community by the end of this Parliament.
Following the meeting, Mrs Gillan said: "The good progress made today, together with the active engagement between officials in Westminster and Cardiff on the superfast broadband strategy, will help ensure Wales benefits fully from our commitment to having the best broadband network in Europe while allowing the Welsh Assembly to take forward its own innovative work in this area.
"A strong superfast broadband network is vital to the country's economic growth and to the development of our creative industries.  We want Wales and the rest of the UK to have the best broadband system in Europe by 2015 and the strategy, backed by a £830m investment, will help us achieve our vision."
Mrs Gillan added: "The next steps will be for Welsh Assembly and Broadband Delivery UK officials to meet and discuss various aspects of potential pilot schemes to ensure that Wales will have a strong bid for the next round of pilot broadband schemes in 2011.
"In the meantime, the Welsh Office will continue to offer every assistance we can and I will host a further meeting of ministers in February to discuss progress and ensure that this important issue remains at the top of the agenda."
Notes
The Government is investing £830 million by 2017, of which £530 million will be invested by 2015.
A copy of the strategy is available at:  http://www.bis.gov.uk/policies/business-sectors/telecommunications/broadband
Published 7 December 2010