Press release
Welsh Ministerial Team accompany Ysgol Pen-Y-Bryn pupils to Downing Street
Secretary of State for Wales Cheryl Gillan and Welsh Office Minister David Jones today accompanied pupils from Ysgol Pen-Y-Bryn in Colwyn Bay…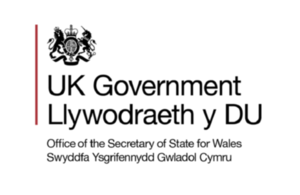 Secretary of State for Wales Cheryl Gillan and Welsh Office Minister David Jones today accompanied pupils from Ysgol Pen-Y-Bryn in Colwyn Bay to Downing Street to present a scarf they have made to highlight the 1Goal campaign - to provide all children across the world with an education.
Pupils at the school have been busy preparing the 20 metre long supporters scarf to present to No10 as part of the legacy of the World Cup in South Africa, ahead of talks the Prime Minister will have in September on the Millennium Development Goal of every child completing a quality education by 2015.
Mrs Gillan said:  "I was delighted to be able to accompany Ysgol Pen-Y-Bryn pupils to Downing Street to hand over their beautifully made scarf.  The whole school have been involved in highlighting this very important campaign and they can all be extremely proud of their efforts.
"Education opens the door to a wide range of opportunities and through this campaign, these young people have learnt a valuable lesson that many children across the World are not as fortunate as themselves and do not have the opportunities they do.   I'm sure they will have great memories from their day out in Whitehall."
Following their visit to Downing Street, the pupils returned to Gwydyr House where they visited the Minister's office before paying a visit to Parliament.
Mr Jones said:  "Pupils at Ysgol Pen-Y-Bryn have been working hard raising the profile of this worthwhile campaign.  That is why I invited them to the Wales Office in London and wanted to join them when they delivered their scarf to Downing Street.  I'm sure they have enjoyed their day out and will take back lasting memories to North Wales to share with the other pupils at the school."
Mrs Tabitha Sawyer, a teacher at Ysgol Pen-Y-Bryn, said:  "Ysgol Pen-Y-Bryn are extremely proud of their pupils for acting locally and thinking globally.  They are also very appreciative of the Secretary of State and Minister arranging this to allow the children to deliver their message directly to a World leader's door."
**Notes **
The Global Campaign for Education has teamed up with famous footballers to launch 1Goal ensuring that a legacy is left following the World Cup in South Africa - to get every child into school.
In the year 2000, when the Millennium Development Goals (MDGs) were agreed, world leaders promised that every child would complete a quality education by 2015.  With just five years to go 72 million children are still unable to access primary education, with many millions more forced to drop out of school before they complete their education.
In September this year, a Summit will be held in New York to review the Millennium Development Goals, including the target for universal primary education.
More information on the campaign can be found at:
http://www.join1goal.org/
Published 8 July 2010