Press release
Welsh Housing Order receives Royal Assent
The approval of the Welsh Assembly Government's Sustainable Housing LCO at Privy Council today is testament to the spirit of mutual respect …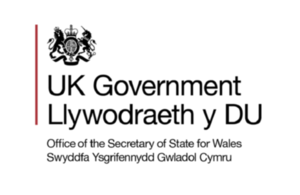 The approval of the Welsh Assembly Government's Sustainable Housing LCO at Privy Council today is testament to the spirit of mutual respect between the Government and the devolved administration in Wales, said Welsh Secretary Cheryl Gillan.Mrs Gillan attended a meeting of the Privy Council at Buckingham Palace this afternoon, where the Order received Royal Assent from Her Majesty the Queen.
Speaking afterwards, Mrs Gillan said: "After a three-year delay on the Order under the previous Government, we were able to agree with Deputy Minister for Housing Jocelyn Davies that the unamended Order would complete its passage through Parliament so it could go to Privy Council before the summer recess.
"This agreement followed assurances from the Welsh Assembly Government that it will continue to support the home ownership aspirations of tenants and has no policy intentions which would contradict that position."
Mrs Gillan added: "I now look forward to Measures coming forward from the Welsh Assembly Government to help address housing issues, such as affordable housing and homelessness, in Wales.
"Also as an existing Privy Councillor it was a pleasure to be present as the First Minister was made a Privy Councillor by Her Majesty today.  This is an important recognition of the status of the First Minister within the UK."
Published 21 July 2010