Press release
Welsh business needs a reformed EU, says Secretary of State
Stephen Crabb said: "I'm in North Wales meeting key exporters with the message that a reformed Europe will be good for Welsh business."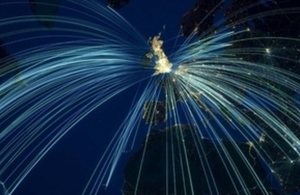 The Secretary of State for Wales is in the north of the country today (21st May) – during UK Export Week – to see for himself how businesses are driving economic growth through innovation and exports.
Stephen Crabb said:
In the week that we mark the UK's success as an exporter, I'm seeing how Welsh businesses are playing their part. Companies like JCB and Fibrax are exporting world-beating goods, made here in North Wales, right across the globe.

Welsh businesses, particularly large exporters, undoubtedly benefit from our inclusion in the European single market, but the current relationship has become too burdensome and costly.

We're clear that we need to reform our relationship with the EU to free up businesses and deliver more productivity.

North Wales has a key role to play in the emerging Northern Powerhouse. Whether it's Toyota, ConvaTec or the companies I've seen today, it's clear that investing in North Wales provides a great springboard for companies with international ambitions to grow.
Stephen Crabb will visit Fibrax, a Wrexham-based company, which is a leading supplier of rubber components for the car industry.
Based in North Wales since the 1970s, it now has a second site in Poland with joint ventures and partnerships in Morocco, Turkey, the US, Mexico and China. Europe is its single biggest market with 85% of Fibrax products going into European-manufactured vehicles.
The Secretary of State will then go on to view the production line at JCB Transmissions, also based in Wrexham. He will be shown production lines for axle and gear boxes as well as meeting staff and apprentices.
JCB has been based in Wrexham since 1978 and employs around 430 people. JCB exports three quarters of its UK machine production, which is worth £1.35 billion to the UK economy.
Published 21 May 2015