News story
Website survey
Please take a few minutes to fill in our survey and tell us what you thought of our website today, and how you think we could improve it. We…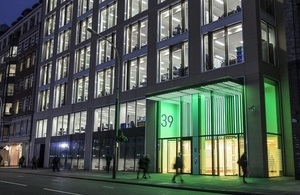 Please take a few minutes to fill in our survey and tell us what you thought of our website today, and how you think we could improve it.
We receive about 1.5 million visits to our site per month. We want health and care professionals to be able to find what they are looking for easily. We realise we don't always get this right. Your feedback will help us improve the site.
The survey will only take a couple of minutes. All responses are anonymous.
Published 16 March 2012