Webb: Change your job, take your pension with you
Plans to make it simple for people to take their work pension with them from job to job will be published today.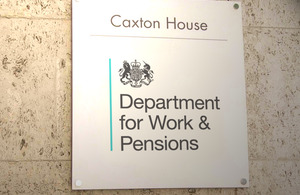 Plans to make it simple for people to take their work pension with them from job to job will be published today.
Current rules make it difficult for people to combine their pension pots as they move jobs, leaving money stranded or lost completely. Without action 50 million pension pots could sit dormant by 2050.
Creating a system in which small pots follow people through employment is the preferred approach among savers, according to a recent survey by the Association of British Insurers.
Announcing that the Government will develop a 'pot follows member' design, Minister for Pensions, Steve Webb said:
We need a system where people build up worthwhile pension pots in one place rather than having lots of small pots all over the place.  But at the moment every time someone moves to a new job there is a risk that they leave behind a small pension pot which they lose track of. Our plans will mean that individuals get better value for their savings and bigger pensions as a result.

Automatic enrolment will help millions of people save into a pension, with a contribution from their employer. Our overall goal of getting millions more people saving would be completely undermined if people are let down by a set of rules that mean people lose track of money saved and miss out on vital income in retirement.
The Department for Work and Pensions consulted on approaches, including a suggested central aggregator. The 'pot follows member' model will give far greater levels of consolidation and could halve the potential number of dormant pots by 2050.
It would also provide the best reduction in administrative costs for pension providers in the long run, potentially offering further benefits for savers in the form of lower charges.
Notes to Editors
The document is published here - www.dwp.gov.uk/consultations/2011/small-pension-pots.shtml. Copies are also available at www.official-documents.gov.uk
The consultation document was published on 15 December 2011 (Meeting future workplace pension challenges: improving transfers and dealing with small pension pots (Cm 8184, December 2011)). We received 81 formal responses to the consultation, which closed on 23 March 2012.     
Research shows that one in six people have no idea where their pension is saved. The lost income from this can be significant with estimates putting the total value of unclaimed pensions at around £3 billion (Shury J and Koerbitz C, 2010, The Pension Tracing Service: A quantitative research study to establish who is using the service, and their outcomes, Department for Work and Pensions Research Report No 697).
Published 17 July 2012