News story
Waterblade: energy-saving adapter for taps wins Ecobuild award
An energy-saving adapter for taps could be trialled in shops on the UK High Street after the business behind it won an innovation award.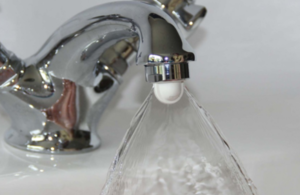 A company that developed an adapter for a mixer tap after winning an Innovate UK award has won Ecobuild's Big Innovation Pitch competition – organised in association with Marks & Spencer.
Waterblade will now have the opportunity to work with the retailer on a potential trial of its device in washrooms in the company's stores.
The Waterblade fits into a mixer tap and makes washing of hands both more luxurious and water efficient.
Company owner Nigel Bamford said:
At the time I invented the Waterblade I was working full time on a different business venture and did not have any spare time or design capacity.
This all changed when I won an innovation voucher to work with Brighton University's product design department. I now have international intellectual property protection for the Waterblade and we are actively exploring markets in the UK, Europe and globally.
Cooling system business Actimass was runner-up
Five businesses made it to the final of the competition, held in front of an audience of 500 at the ExCel London Arena.
Judges included television presenter Rachel Riley, of Countdown and It's Not Rocket Science, Dr Rick Holland, Innovate UK's lead technologist for the built environment, and Imogen Cust of Marks & Spencer.
Joint runner-up was Actimass, a business that has designed an energy-free cooling system with the support of an Innovate UK grant.
Ecobuild is the leading UK exhibition and conference for the construction and energy market.
Innovation vouchers are worth up to £5,000 and allow a business to pay for an external expert to help their business to grow.
Published 15 March 2016