Wales Office moves its Cardiff base
The Wales Office is pleased to announce it is moving from its existing location, in Discovery House, to nearby Caspian Point.  The move, just…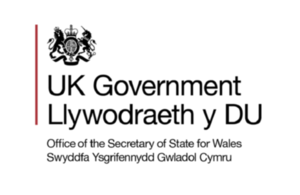 The Wales Office is pleased to announce it is moving from its existing location, in Discovery House, to nearby Caspian Point.  The move, just around the corner to a similarly-sized but more environmentally friendly office accommodation, is taking place because the Department's 10 year lease on its Discovery House accommodation expires early in 2013.
The move will take place between the end of July and middle of August. 
Our new Cardiff address will be: 1 Caspian Point, Caspian Way, Cardiff  CF10 4DQ
All existing telephone numbers will remain the same.
Notes to Editors:**
          The 5,749 sq ft office in Discovery House is part of Cardiff Waterside Authority's estate, leased to the Wales Office in 2003.  The new - 5,452 sq ft office in nearby Caspian Point is also part of the Cardiff Waterside estate
          The Caspian Point building has a BREEAM rating of 'Excellent'.  BREEAM is the world's foremost environmental assessment method and rating system for buildings, and sets the standard for best practice in sustainable building design, construction and operation and has become one of the most comprehensive and widely recognised measures of a building's environmental performance.
Published 12 July 2012