News story
Wales Office Ministers mark Remembrance Sunday
Wales Office Ministers will take the opportunity to reflect upon the sacrifices and dedication of our service men and women, past and present…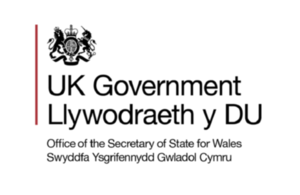 Wales Office Ministers will take the opportunity to reflect upon the sacrifices and dedication of our service men and women, past and present, at Remembrance Day events in London and Cardiff this morning (Sunday 11 November).
Secretary of State for Wales, David Jones will be present at the ceremony at the Cenotaph in London.  Parliamentary Under Secretary of State, Baroness Jenny Randerson will attend a Remembrance Service and lay a wreath at the cenotaph at Cathays Park in Cardiff and Parliamentary Under Secretary of State, Stephen Crabb will attend services in Neyland and Milford Haven in his Pembrokeshire constituency.
Mr Jones said:
"This Remembrance Sunday will be my first as Secretary of  State for Wales and it will be a privilege for me to represent Wales at the Cenotaph inLondon.
"During the silence, I will be remembering all those Welsh men and women and those who have served in Welsh Unit who have given their lives, or have been injured, in the service of our country, be it overseas or at home.
"I will also remember of all those who continue to do their duty across the global, be it on the frontline in Afghanistan, in the Falklands or on the high seas. Some of them may get a short break from duty to stand in silence, but most will continue to protect us while we take a moment to reflect.
"I have been privileged since coming into Government to meet many members of the armed forces. I know how proud they are to serve. This week I visited RAF Valley and have seen the incredible training and work undertaken there. From Search and Rescue to training our next generation of fighter pilots, they all help keep us all safe. 
"I, like many others, am grateful for those who put themselves in harm's way and to those who have gone before us to make this nation and world a more secure place to live.  Remembrance is our chance to show our respect and I will be proud to do so on  behalf of Wales this Sunday." 
Baroness Randerson said:
"Remembrance Sunday is the time where every person, young and old, should take the opportunity to pause and reflect upon the selfless sacrifices our service men and women have made. Sacrifices they continue to make to protect our way of life and freedom.
"When we bow our heads in reflection, we unite in our reverence for members of the British Armed Forces, past and present, and show our respect for their work. Work that is often hard, often away from their families and often in some of the most difficult circumstances known to man. However, we can all be rightly proud of the upmost professionalism and dedication shown by our service personnel daily around the world. 
"My thoughts go out to those who have lost loved ones and of those who continue to serve today."
Published 11 November 2012