News story
Wales Office Minister welcomes reduction in static caravan VAT
Following the Government's decision to amend the Budget proposal on VAT and static caravans, the Wales Office Minister David Jones has welcomed…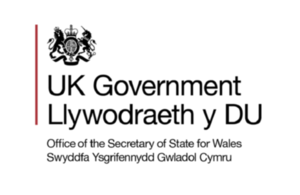 Following the Government's decision to amend the Budget proposal on VAT and static caravans, the Wales Office Minister David Jones has welcomed the benefits this will bring to the caravan industry in Wales.   
A new 5% reduced rate of VAT will now be introduced in April. The Treasury's full response to the consultation will be published when Parliament returns.
Mr Jones said:
"This decision shows the Government has listened. News of the reduction in the VAT levy will be welcomed by tourism operators across Wales. The holiday park sector and those reliant on the sale of caravans are important parts of our tourism industry in Wales and it was important to consider how changes would impact on local economies.
"The Chancellor announced plans in the Budget to address anomalies in the VAT system.  We continue to consider the points raised at consultation and in immediate response to this are making some changes to the way they are dealt with.  This will give certainty to the industry, which can now start to prepare for the changes that will be introduced.  I am glad the tourism industry in Wales had the opportunity to contribute to the consultation.  A number of representations were made to me and there was undoubtedly strength of feeling in Wales regarding this issue."
Published 29 May 2012