Press release
Wales Office Minister launches new Territorial Army recruitment campaign – TA LIVE
Wales Office Minister, Baroness Jenny Randerson will visit the capital city today (16 Feb) to mark the launch of a national campaign aimed at…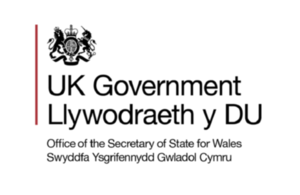 Wales Office Minister, Baroness Jenny Randerson will visit the capital city today (16 Feb) to mark the launch of a national campaign aimed at increasing awareness and recruitment to the Territorial Army (TA).
CardiffCastle will play host to the 'TA LIVE' event - a UK-wide recruitment and information exercise aimed at generating a greater understanding of the benefits to be gained by employers and individuals from serving in the Territorial Army.
Baroness Randerson will speak at the event and launch the official campaign in Wales, which will see ground-breaking TV adverts capturing TA soldiers going about their everyday duties as Reservists in Afghanistan, alongside their Regular counterparts, will be aired live from military operations.
TA units from across the country will also be out in force in their local communities, taking part in over 150 demonstrations and events aimed at demonstrating the benefits of life as a TA soldier.
Speaking ahead of the launch, Baroness Randerson said:
"Wales has a strong history of providing reservists in support of the UK's regular forces dating back to the 19th century, and has always played an essential role in the defence of this country.  The TA reservist of today is part of a highly trained and well equipped force which deploys across the world.
"Over the coming years, there will be an increased focus on the work of the Reserves, and this campaign is about making people aware of the benefits and opportunities that come from serving in the TA.
"It is crucial that we continue to attract high quality individuals to consider a fulfilling and rewarding career within the Armed Forces, either Regular or Reserve. We should be proud of the role they play in helping to safeguard the United Kingdom, and I'm delighted to be able to support the TA Live launch today."
NOTES TO EDITORS
In support of the launch, the Firing Line Museum at CardiffCastle will launch an exhibition on the modern TA's capability. Cardiff city centre will also play host to demonstrations and displays, and large plasma screens will show the TA's new innovative advertising campaign.
The TA offers a wide variety of careers for both soldiers and officers, with over 200 different roles available. It is increasing in number to 30,000 by 2018. There are just under 500 TA units and sub-units across the country and anyone from the age of 18 upwards can apply to join.
Published 16 February 2013